All albums free to download. Licensed under Creative Commons Attribution-NonCommercial-ShareAlike 4.0 International. Please contact me personally if you want a commercial license.
Music also available for free on BandCamp and for streaming on most platforms.
This free jazz oriented concept album (Lynching Trauma) is an audio journey through my experience nearly experiencing a lynching at the hands of white supremacists under the banner of "1776 Restoration Movement". The album follows an introduction seated in straight ahead jazz poetry, utilizing a jazz blues form and a spoken word break (Blues for My Family). Followed by a track meant to convey the 14-16 hour drive I did to arrive in time to protest the right wing rally in Berkeley Springs, WV (Preparation). Under the eye of the local sheriff, the rally goers eventually planned to enact revenge upon the counter protest by trying to flip my van over. Their streaming cameras were turned away while the local PD watched on with smiles on their faces. Thankfully a state trooper, knowing almost nothing about the situation, temporarily cleared a path for my escape. Only to have the local PD call me directly and ask me to return. In my real life there followed a few other anxiety provoking events that led me and those close to me to fear violent reprisal. I encapsulated the central event itself by playing two banjo tracks panned left and right in opposite key signatures, each tuned a quarter tone up and down (Shattered Glass), using audio from the event itself and some overdubbed speaking to bring you into some of my thoughts at the time. The album then proceeds into a track meant to encapsulate the back and forth you experience following a traumatic event (Tension in a Scared Body), moments of both consonance and dissonance while we try to move on and distract from the trauma. Finally breaking into recovery (Desert) wherein I became free of the hyper-vigilance and fear that had been plaguing me for months.
I hope this album is able to serve as an experiential journey for the listener, seeking to transcend the reflective nature of lyricism to engage with the more direct emotional experiences surrounding traumatic events, the before and the recovery. At times calm and consonant and at times painful and screaming, it's best heard in a single listening session to understand the emotional journey it tries to take you through. Each track utilizes an "ambient base" from at night in the forest, to driving, clan rallies and threesomes. I tried to give each track a sense of physical place in the same way many older jazz albums recorded in jazz clubs included the ambiance of the club itself. Difficult at parts, I hope you can hear the experience I tried to capture with this album.
Crust Jazz: Live in Slab City (MP3)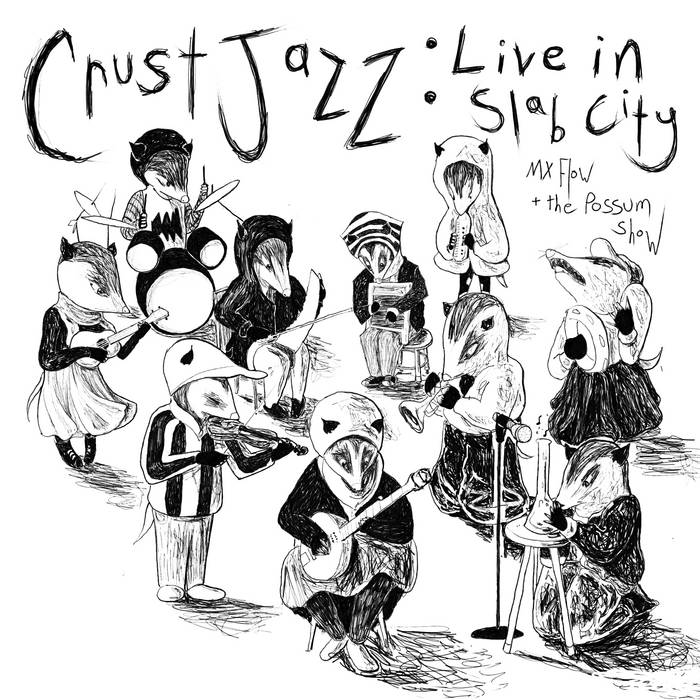 Live recordings from avant garde performances done in slab city.
The purpose of the project was to encourage otherwise discouraged queers and poor folk to engage in genuine artistic expression within the modes of avant garde music and performance art. All sets were improvised, with only one having a decided theme ahead of time. All participants were encouraged to "play or say what feels right, when it feels right". This is a small slice of the greater number of performances that were done, which included sharing trauma stories and musical expressions of internal dissonance made external.
The central "point" wasn't to produce consonance or easy listening, but to express and exist authentically without compromise. To create with sounds and words that internal experiences we as oppressed people have. Specifically distinct from more consonant music that conveys such feelings through lyricism (ex: Pat the Bunny), I attempted to personally and communally express the more raw feeling and in the moment experience rather than a more pleasant sounding retrospective. Even as the spoken word sections are retrospective, the accompaniment attempts to reflect the feeling of being in it.
Featuring an impossibly large and strange number of dirty kids including Yoda on melodica and harmonica, Rob on saw and bass, Harper on spoons, Possum on washboard, Tammy on congas, Sincere on can with string, Penny on tambourine, Breeze on guitar and ukulele, Becky on bong, Crosswalk on trumpet, that one guy with the viola, someone who looks like a young Paul McCartney on drums, Ralph(?) on car exhaust system with sticks.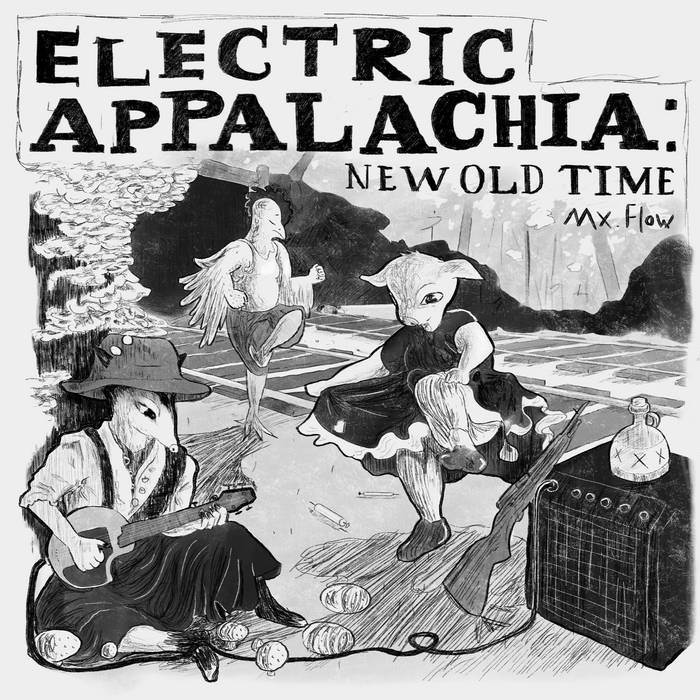 An electric introduction and perspective on Appalachian Folk Music (aka Old Time). The objective was to combine both old instrumentation (acoustic banjo) with new instrumentation (solid body electric banjo) and spoken word sections to convey a sense of the culture and historical presentation of folk music within Appalachia while pointing towards how through modernity (and electric instruments) the tone of folk music changes with time to reflect ever changing sensibilities of the people who are alive and playing the music today.
Dirty Tranny; Mx. Flow (MP3)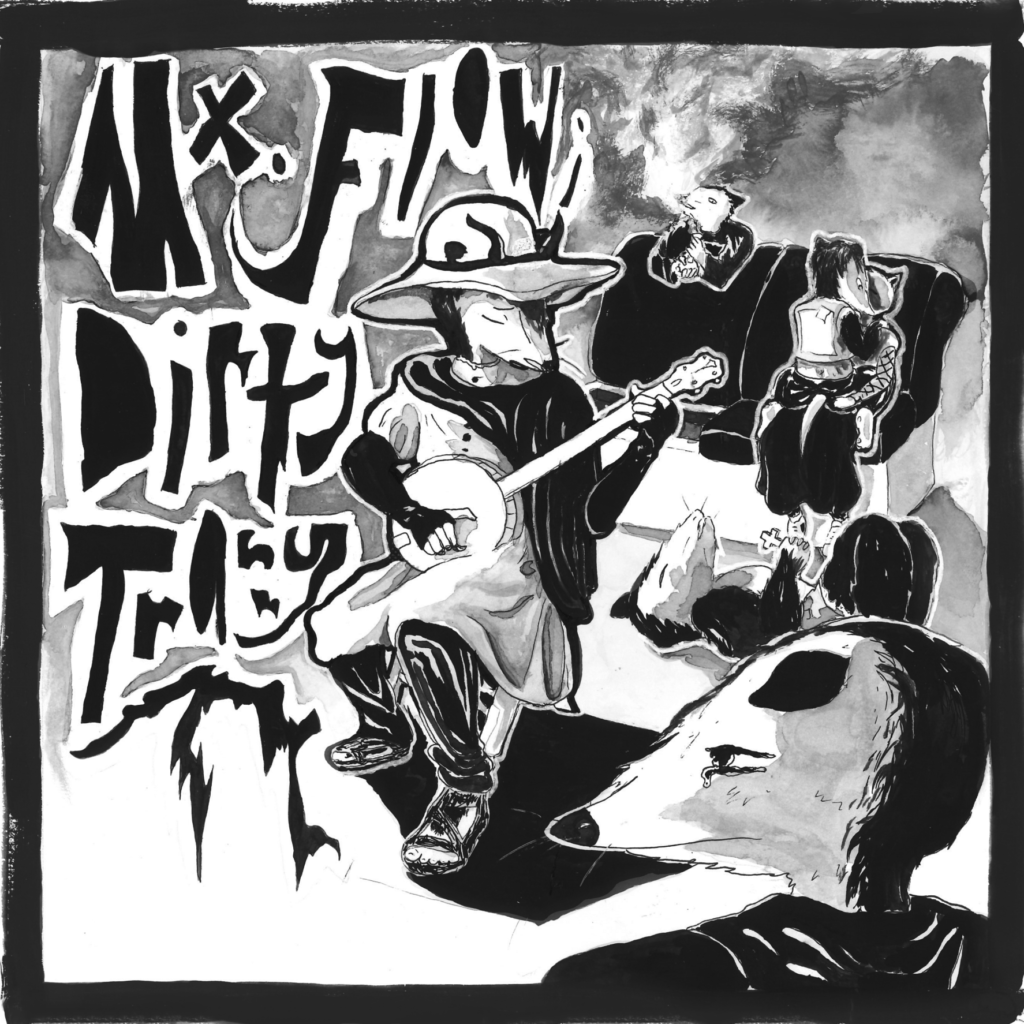 A folk-punk album, entirely original album of music and poetry. The goal was to produce a set of original songs in a folk punk style, highlighting both storytelling through lyricism and raw self expression regarding my experiences as a visible trans person and street performer.
The Swamp was Never Under my Feet (MP3)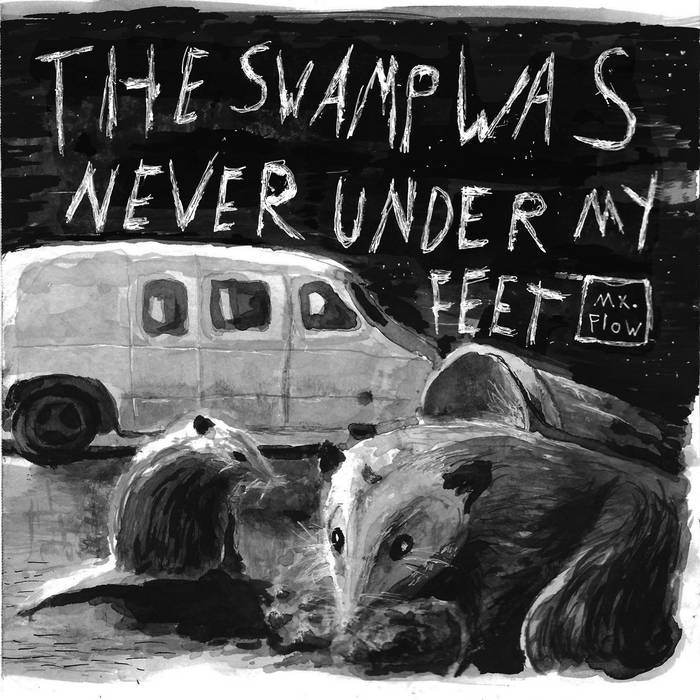 The first album I made. Acoustic banjo songs with folksy singing, split with poetry readings.